Makeup Artist Ini Bikin Mata Bintitan Amanda Seyfried Jadi Indah
Senin, 16 Jul 2018 09:57 WIB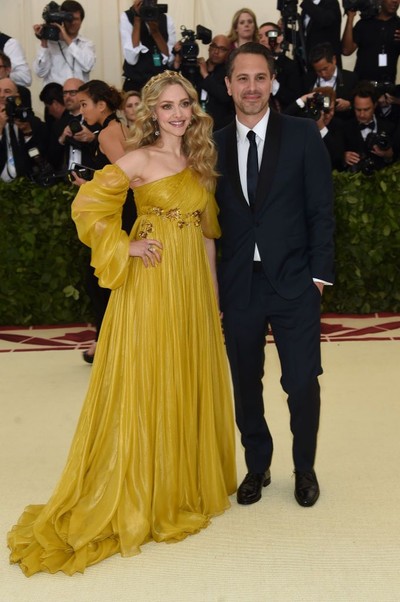 Jakarta
- Wanita masa kini memilih untuk tidak terlalu banyak menutupi kekurangan wajah mereka. Dari frekcles hingga bekas jerawat kini percaya diri ditampilkan di hadapan publik. Amanda Seyfried bahkan tak ragu menunjukkan mata bintitannya saat hadir di premier film Mamma Mia: Here We Go Again.
Di acara premier film tersebut, Amanda sedang mengalami infeksi mata di bagian bawahnya. Mata bintitannya itu dibuat lebih indah oleh sang makeup artist Mary Greenwell.
Baca juga:

Hanya 5 Menit, Ini Makeup Simpel Ala Amanda Seyfried
Menurut Mary, Amanda berpesan bahwa ia tak ingin menutupi intefeksi matanya. Mary pun mengkamuflase bintitan Amanda dengan eyeshadow warna merah yang dipulaskan di mata bagian bawah.
Cara jitu tersebut mampu menyamarkan bintitan yang ada di mata Amanda. While most people would hide from the camera, here she is looking as beautiful as ever with makeup purposefully created to work with Amanda eye's infection," tulis Mary di Instagram nya.
Mary membuat makeup Amanda bernuansa smokey eyes. Bagian kelopak berwarna hitam dengan sentuhan warna merah di bagian bawah mata. Makeup glamournya tersebut sukses mencuri perhatian.
Tonton juga 'Seperti 'Bunglon', Pria Ini Bisa Mirip Artis dengan Makeup':

Baca juga:

Amanda Seyfried Mengaku Cuci Rambut Hanya Seminggu Sekali
"You are genius," tulis netizen. "Infection? What infection? I dont see it, just gorgeous face and makeup," tulis netizen lainnya.
(asf/asf)