85 Bio Instagram Aesthetic Bahasa Inggris yang Singkat dan Keren
Selasa, 19 Jul 2022 09:02 WIB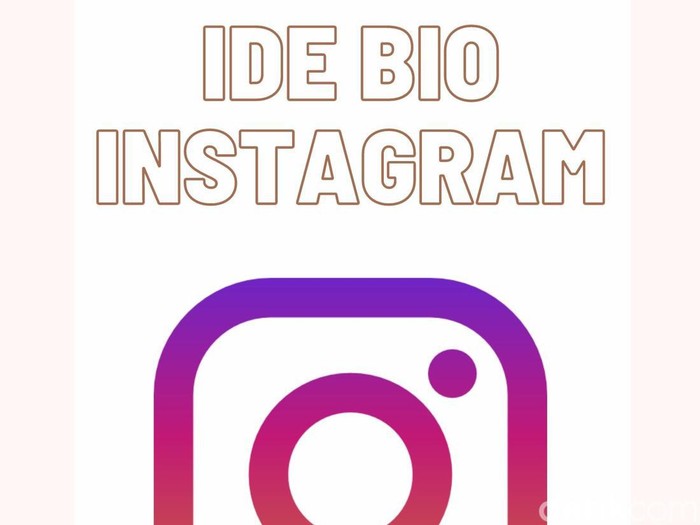 Jakarta
-
Mau bikin profil Instagram lebih aesthetic dan keren? Coba tambahkan bio Instagram aesthetic berbahasa Inggris yang singkat dan keren.
Instagram bisa dilihat oleh semua orang di dunia. Ada baiknya kamu menuliskan bio Instagram aesthetic menggunakan bahasa Inggris. Rangkaian kata bio Instagram aesthetic juga bisa disesuaikan dengan karakter personalmu.
Dalam menuliskan bio Instagram aesthetic, hindari menggunakan kalimat yang panjang karena akan tampak terlalu padat dan kurang simple. Pilih kata-kata bio Instagram aesthetic yang singkat saja tapi keren.
Bio Instagram aesthetic perlu disesuaikan dengan tema foto maupun video dalam media sosialmu. Misalnya saja, kamu menyukai kuliner maka bisa menambahkan kata-kata tentang makanan dalam bio Instagram aesthetic.
Jika tidak ingin menjabarkan tentang dirimu, pilih saja bio Instagram aesthetic tentang kehidupan yang mencerminkan karakter personal. Masih bingung menambahkan bio Instagram aesthetic yang singkat dan keren.
Berikut inspirasi bio Instagram aesthetic bahasa Inggris yang bisa menjadi pilihan agar profil Instagram semakin menarik: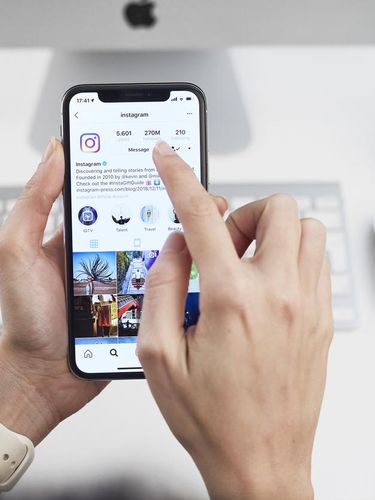 Bio Instagram Foto: Getty Images/bombuscreative
Bio Instagram Aesthetic Bahasa Inggris Terkait Kehidupan
1. Captivated from life, showing it here.
2. Creating a life I love.
3. Girl with a strong desire to travel the world and explore new places.
4. We have tomorrows for a reason.
5. Serving you a feast of vibrant grids.
6. Just making sure to love life.
7. When it rains look for rainbows when it's dark I look for stars.
8. I don't want to forget something that made us smile.
9. You is kind, you is smart, you is important.
10. Die having memories don't die with just dreams.
11. Stay humble. Be kind. Work hard.
12. Throwing kindness around like confetti.
13. Don't ever be afraid to shine.
14. Creating my own sunshine.
15. Going where I feel most alive.
16. Your life does not get better by chance. It gets better by a change.
17. Life is not a problem to be solved but a reality to be experienced.
18. Everything has beauty but not everyone can see.
19. Remember to always be yourself.
20. The bad news is time flies. The good news is you're the pilot.
Bio Instagram Aesthetic yang Keren
21. Being myself. Everyone else is taken.
22. Time is precious, waste it wisely.
23. The best things come from living outside of your comfort zone.
24. No this isn't a dream, this is my reality.
25. Simplicity is the key to happiness.
26. In a world of worriers, be a warrior.
27. We have tomorrows for reason.
28. She turned her can't into can and her dreams into plans
29. Creating my own sunshine.
30. To love oneself is the beginning of a life-long romance.
Bio Instagram Aesthetic Bahasa Inggris yang Fun

31. Sassy, classy with a touch of badassy.
32. Relationship status: Netflix and ice cream.
33. Words cannot express my passion and love for Fridays
34. Chocolate never asks me any questions, chocolate understands me.
35. Sometimes I just want to give it all up and become a handsome billionaire.
36. Gifted napper, talker, and ice cream eater.
37. I might look like I'm doing nothing, but in my head, I'm quite busy.
38. My hobbies are breakfast, lunch, and dinner topped with a chocolate dessert.
39. Sprinkling kindness everywhere I go..
40. Trying to be a rainbow in someone's cloud.
41. Sometimes we could always use a little magic, don't hide the magic within you.
42. Always aiming to be a rainbow at the end of a thunderstorm.
43. Fair is where you get cotton candy.
44. Sharing my happy thoughts.
45. You keep me safe. I'll keep you wild.
Bio Instagram Aesthetic untuk Bisnis
46. 👇 FLASH SALE THIS WEEKEND ONLY - 50% 👇
47. A creative message describing your unique selling point.
48. Check out our best sellers below.
49. Official home of (brand name) on Instagram.
50. Click the link below to shop our Instagram.
51. Free international shipping.
52. Share your photos with us using # (branded hashtag).
53. Your brand slogan.
54. Contact us: (email address).
55. We 💜 seeing your purchases! Tag us @(yourInstagramname), #(your hashtag)
Bio Instagram Aesthetic untuk Mama Muda
56. Mother of dragons, among other things.
57. I don't regret being a working mother when I can show others that I can fulfill my dreams and so does my children.
58. I cannot settle for just anything, my kids are watching!
59. Mama to (insert kids names)
60. No influence is as powerful as a mother.
61. I have the best job in the world, I'm a mom.
62. Nurturing, supporting, and helping my children grow.
63. Who runs the world? Moms.
64. Being a mom doesn't mean you're superwoman. It just means you're more powerful than you ever thought possible.
65. Probably drinking coffee because I'm a mom.
Bio Instagram Aesthetic Bahasa Inggris Tentang Fashion
66. How you can live the high life if you don't wear high heels.
67. Fashion is about comfort and feeling good.
68. Happiness looks beautiful on you.
69. Style shows your attitude.
70. We can feel and see everything in clothes.
71. We can express our feelings through our clothes.
72. Never over or under dressed, just dressed.
73. We all have style; we only have to find it.
74. Style is nothing but what we choose.
75. Dress-up is still my favorite past time.
Bio Instagram Aesthetic untuk Pengusaha Muda
76. If you don't build your dream, someone will hire you to build theirs.
77. If opportunity doesn't knock, build a door.
78. The road to success is always under construction.
79. The happiest people make the best out of anything.
80. A goal is a dream with a deadline.
81. Not stopping until I achieve my dreams.
82. My goal is to not only live, but to grow.
83. Love what you do.
84. What is the point of life without passion?
85. Whatever you do, just make a difference.
Mana bio Instagram aesthetic bahasa Inggris yang mewakili dirimu?
Simak Video "

Wanita Indonesia Ini Konsisten Kenalkan Batik ke Dunia

"
[Gambas:Video 20detik]
(eny/eny)